My sad little blog(s) have been so empty lately. July is almost over and we have done a ton this month that I want to be sure and cover here. That means I'm going to go back in time to catch up on what I haven't posted yet, starting with the 4th of July.
Normally for July 4th we are camping. This year we decided that we'd skip the family trip as we really weren't up for the challenge of camping with two kiddos, one being a crawling baby. With the holiday on a Wednesday, the rest of our family didn't go camping either.
Our plans were up in the air until the day of. We live close enough to the pro rodeo to see their fireworks, so that was our "plan" for the evening. Ben + I were so excited to see Kai's reaction to fireworks this year that we knew we had to keep him up past dark, which has been SUPER late.
After naps that day we ended up going out to my parents' place for a swim, and s'mores.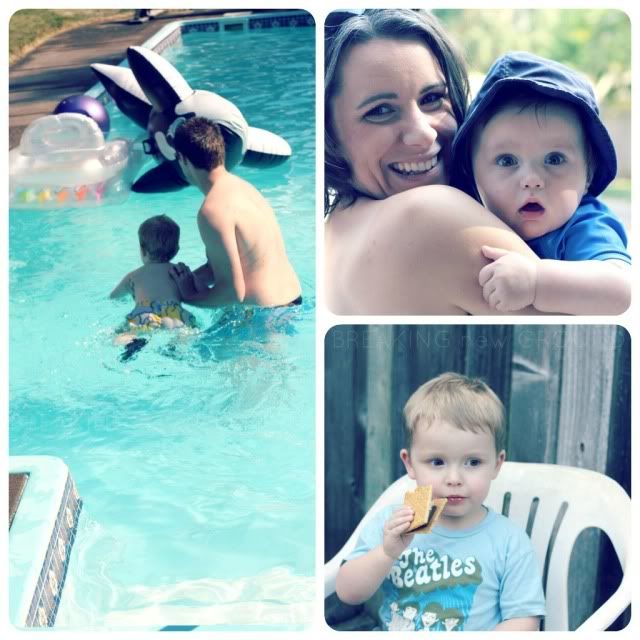 Then Malakai did his first ever sparkler and we all watched a very noisy fountain firework
Later we joined Ben's parents at a family friend's place for more fireworks. Their house is in a wide open space where you can see several other firework shows.
Desmond eventually fell asleep snuggled up in some blankets with me and Malakai spent some time with grandma making up games during the fireworks. Overall it was a low key and very enjoyable day.