It seems like just yesterday I updated around here, yet nearly a week has passed. I'm losing track of time all too often. We've been keeping pretty busy with playdates, family gatherings, work, and regular to-do's. Just today I joked about how before kids we thought we were "so busy!" all the time. I'm wondering what else will make us even busier down the road to make us look back and long for this time in our lives. Probably when the kids are in school and having social obligations of their own.
Last week some mama-friends and I met up at a Tot-day at a local science museum and planetarium. I was able to leave Desmond with his Grandma Debbie so I could focus on Malakai. It was so nice to have some quality time with him out and about. He enjoyed the activities and just running around with other kids his size for a couple hours.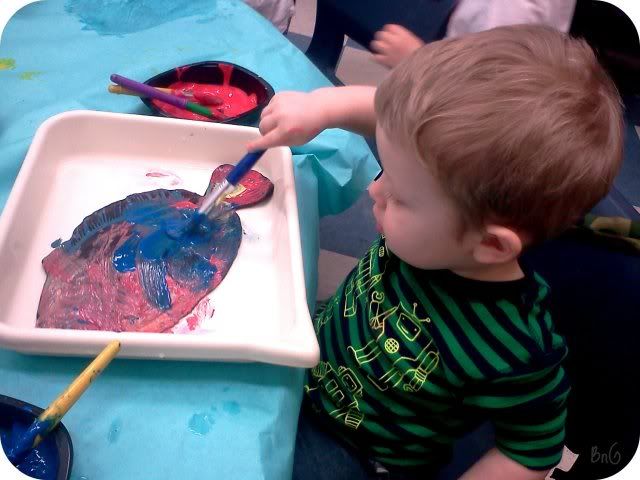 Over the weekend we went out for our first taste of leige waffles at Off the Waffle. They were so good! I looked up recipes to make them myself but they seem quite involved...we'll see if I make any attempts at them.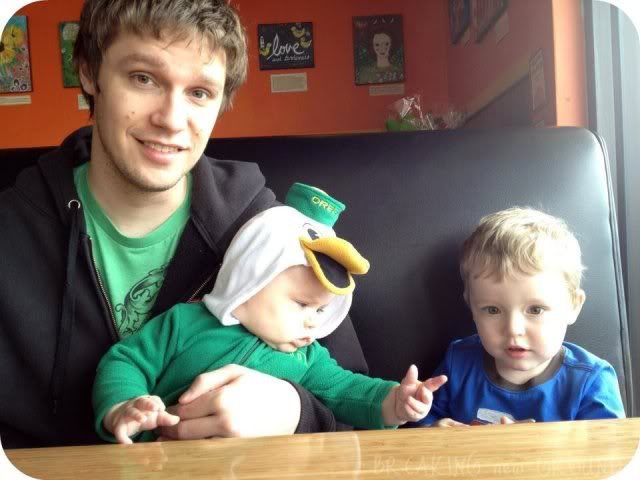 We ran some errands, then stuck around home for the rest of the day. That night the boys took their second bath together. Kai decided Des would make a good ducky holder.
Sunday went to church together (we usually go at different times) and afterwards I headed to Salem with Desmond and Grandma Debbie to have lunch with Kristi, my sister-in-law and other gals from the bridal party. Afterwards we watched her try on wedding dresses for the first time and she found the one!
Des did pretty well on his first long car ride, he slept through half of it. He fussed for the last 10 minutes or so and was quite mad by the time we got there, but was back to his happy self once we unbuckled him.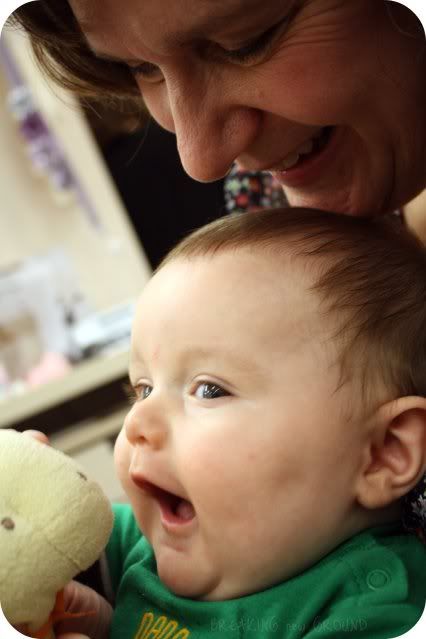 On the way home I sat in the back with him (for the first time since our car only has room for the two carseats in the back), he babbled at me for a while and then passed out til we got back to town. Ben + Kai spent the afternoon napping and playing together. It went by fast, but was another good weekend.