This boy is getting too big, too fast.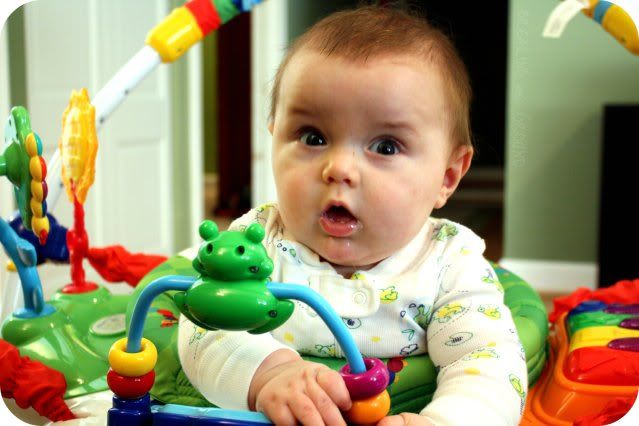 He now loves, LOVES jumping in his activity jumper. He's also been "talking" a ton and screeching like crazy. He's so happy and active.
Kai loves having Des standing up in the jumper. He's closer to his eye level and he comes over and talks to him and shows him toys. Earlier today he said "noses!" and then tried rubbing noses with Desmond. If you've seen Toy Story 3, you'll get why this is truly hilarious.