It's been a bit crazy around here. I've been catching up on laundry and other household chores. Our house is coming back together quite nicely, it feels good. But now that my kitchen is clean, I'm ready to bake for Thanksgiving (which means I'll have much more cleaning to do all over again).
I just wanted to pop in real quick and share what I'll be making for tomorrow's dinners. Yes, dinners, plural. We have two every year, the joys of having most of our family in the same town. It's really exhausting, but totally worth it to get to see everyone. All of Ben's extended family and some of mine will be meeting Desmond for the first time.
Last year I made pumpkin rolls, which are really yummy but fairly time consuming. So this year I'm cutting corners a bit and making pumpkin bars with cream cheese frosting, adapted from
this recipe
.
What do you make/bring for Thanksgiving dinner?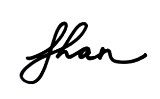 P.S. don't forget to enter my
current giveaway
for a $20 credit to The Sunshine Stitch, ending Friday night. There's something for everyone on your shopping list!