This week I'm thankful for...
891. all of us being healthy again!
892. Malakai's growing vocabulary.
893. our extended family.
894. Desmond's smiles.
895. funny toddler moments.
896. playful banter with my witty husband.
897. fresh baked goods for breakfast.
898. practical gifts that help us get by.
899. a clean kitchen.
900. naps.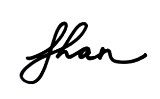 The
Nourish Organics Giveaway
ends TONIGHT at 11pm PST. Head on over to get your entries in. I'll announce a winner before the end of the day tomorrow.