Being stuck at home has increased my motivation to get things done around the house. We've actually been doing a really good job at keeping up with the cleaning and such for having a newborn and a toddler. Since we've basically quarantined ourselves to avoid spreading this sickness or catching anything else, I've been getting even more done. Over the past week 1-3 loads of laundry per day (although I'm a little slower getting it put away after washing it), 1-2 loads of dishes, as well as keeping up with the clutter, sweeping, vacuuming, etc. All of these things I thought would go undone for a while longer as I transitioned to caring for my two boys. I even baked a loaf of pumpkin bread, a batch of cookies, and made two kinds of ice cream.
Today Ben got a bunch of childproofing done that became more of a necessity with my nursing Desmond and not being able to get to Kai in a hurry if he were to decide to get into or on to things. It's such a good feeling to have all of this stuff done, but I'm ready for us all to be healthy so we can visit with family and friends!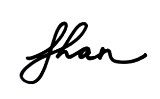 P.S. I'm attempting to blog every day this month as part of NaBloPoMo (I typed this out while nursing). It may be a few sentences, a regular post or possibly just a photo. We'll see if I can make it happen!