As you all know by now, Desmond is here. Today is his "due" date so we had a little fun and did one more picture in same pose as when I was pregnant.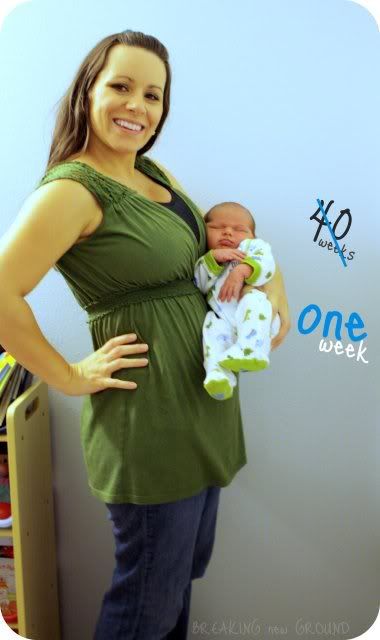 It's hard to imagine he fit in there and just last week he was wiggling around, gearing up to be born. Life is such a mysterious miracle. Our God is so good.
I really need to sit down and write out all the details of his labor and delivery, not just to share it here, but to make sure I get it out of my head before it becomes a fuzzy memory.
As of now, we are all doing great. Kai loves his baby brother, but of course still acts his age which is sometimes challenging, just as it was before last Monday. Ben + I keep marveling at the fact we now have kids...plural. We're all adjusting, but so happy to do so. I'm a bit nervous for Ben to go back to work next week but know that God will give me the patience and the strength to balance caring for a 2 week old and a 2 year old all by myself!
Be back soon.