Last month
Green Town Toys
send me one of their eco-friendly products. The most exciting part to me was the note that came with it, "you're the first person outside our offices to see the White Citadel". What a fun opportunity! Here is a little bit more the company in their own words...
"Green Town Toys is a market leader in innovative and eco-friendly corrugated products. Our mission is to design and manufacture children's products that inspire imagination, creativity, and fun. Our extensive in-house manufacturing capabilities allow us to ensure prompt delivery, competitive pricing, and unparalleled customer service. In addition, we take the utmost pride in offering sustainable products that are designed and manufactured right here in the U.S.A."
I knew that Ben, Malakai + I would all enjoy trying out any of their products.
The White Citadel
looked like so much fun and something I would have loved to have as a child. We could hardly wait to put it together! Ben + I attempted to assemble it together but Malakai wanted to throw the pieces around and was making it quite difficult.
I distracted Kai with a popsicle in his high chair and he watched us build his new castle. Ben did most of the work and could have easily assembled it himself. Some of the pieces were difficult to fit in, but much easier than any plastic toys we've assembled!
It took us about 20 minutes total. The directions were super easy to follow and much to my surprise neither one of us got a paper cut!
Daddy + Kai tested it out and had a blast. Malakai's favorite thing to do was to peek through the windows and run in + out of the entrance. As you can see it took up a LOT of space in his little bedroom.
When bedtime rolled around that evening Ben simply took a piece off the front and one off the back to fold it up and move it to our spare room. Malakai is in a toddler bed so he wouldn't have been able to stay away from the castle all night.
The next morning I just pulled the citadel out into our living room, added the pieces back to keep it open and he was able to play in it again. There was a lot more room for him to run around the outside of the castle as well as the inside in our living room than in his bedroom.
The pieces obviously bend, but thankfully are strong enough that he can't all out rip them. This child of mine is so rough on toys I have to cover his board books in packing tape to keep him from peeling them apart!
The citadel started to show a bit of wear after 3 days of rough play. This is to be expected with a toddler and I think the pretend-play aspect that this structure was designed for would be better suited to children 3 and up or those that are more mild tempered than my rowdy boy! So for now we're putting it away until he's matured a bit and can play in it instead of "on" it.
It was super easy to take apart. It took Ben maybe 10 minutes to dismantle the whole thing and it stores completely flat. I am really looking forward to pulling it out again and having Kai decorate the white walls with marker and crayons. Again, when he's old enough to understand the boundaries of coloring his castle walls versus coloring ours.
The White Citadel from Green Town Toys has to be one of the coolest toys we've ever seen and had the opportunity to own. If I wasn't concerned about making it last for him to enjoy in the future we'd have kept it out for him to play with on a regular basis. That, and our house is a bit small for a toy this size to be out full time.
In addition to being a great toy, they come at really reasonable prices.
The White Citade
l is only $44.79. Be sure to check out their online
gallery
of kiddos enjoying all of their different products.
Green Town Toys wants to give you an opportunity to try a
White Citadel
of your own! Review the details below and enter to win one shipped to your home (open to U.S. residents in the lower 48 only). Giveaway ends Wednesday June 15th, 2011 at 11pm PDT.
Mandatory Entry:
~Visit
Green Town Toys
and tell me what OTHER product of theirs catches your eye or something you find interesting about their company.
Additional Entries:
~ Like Green Town Toys on
Facebook
AND leave a comment on their wall (1 entry)
~Share this giveaway on your Facebook page (1 entry)
~Post my "a Gift + a Hope" button on your blog. Leave info on where to find it in your comment. (1 entry)
~ Follow
Green Town Toys
on twitter (1 entry)
~ Tweet this giveaway to your followers. Be sure to leave a link to your tweet. (1 entry per tweet, 1 tweet per day). Feel free to use the following example:
"I just entered to win a White Citadel play structure from @GreenTownToys + @ShanLeAnn at Breaking New Ground
http://tinyurl.com/3n3j67h
"
Discount Code:
Can't wait to pick up something from Green Town Toys? They are also offering an exclusive discount for readers of Breaking New Ground. Enter the code "NEWGROUND" at check out for FREE shipping!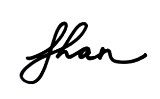 Please be sure that your email address is accessible through your blogger profile, on your site, linked to your open ID or within your comment (format shanleann1 at gmail dot com) so I can notify you if you win. Otherwise, you forfeit your chances.
This giveaway will end Wednesday June 15th 2011 at 11pm PDT. Winner will be selected at random via random.org and will have 48 hours to respond to an email in order to claim the prize or it will be awarded to an alternate.
Comments subject to removal without notification based on their relevance to contest. All comments will be verified. So, please be sure to follow instructions carefully.
Questions? As always click on the "email me" button to send me a message. Please do not leave a comment here that isn't intended to be an entry into the giveaway.