Recently
EcoMom
sent some samples of a couple products that they carry. One is
Nieves C Perfect Skin
and the other was
Bon Ami Dish Soap
. A bit of a random pair, but both things I was wanting to try out.
I used the skin care oil first. I followed the directions to apply it to clean + damp skin and used it about 3 times in a row. It made my skin soft and didn't leave an oily finish. Sadly, I did break out after using it. I'm not sure whether or not it's related because my skin is super sensitive and even more so when I'm pregnant. I did stop using it and will keep it to try again when my skin isn't so overwhelmed with the pregnancy hormones coursing through my body, then maybe I'll get a more accurate response. From other user reviews it seems that even women when acne-prone skin are able to use it without problems. It has a pleasant but not overwhelming smell and best of all, the ingredients are all natural!
It is supposed to naturally reduce the appearance of scarring, sun spots, and other damage to the skin while reducing further damage from occurring. I do have one sun spot forming just above my cheek bone that I'll be sure to use the Perfect Skin oil on in the future.
I used the Bon Ami dish soap on some of the dishes that we can only hand wash. I was sent a sample of Tangerine + Thyme and Free + Clear. I tend to lean towards soaps and detergents that are unscented. I use free + clear laundry detergent and I had no idea that there was a such thing as free + clear dish soap! I was impressed with how well it cleaned and that it even got the coffee smell out of a plastic travel mug. I'm sold, and at $4.00 for 25 ounces I may be adding this to my shopping cart soon!
Now it's your turn to try these products or others from EcoMom. They are generously offering one reader of Breaking New Ground a $15 gift card!
Mandatory Entry:
Visit
EcoMom's website
and let me know what you would use the giftcard for.
Extra Entries:
~Like
EcoMom on Facebook
+ share a link to this giveaway in your status. Be sure to leave a link to your status in your comment.
~Follow
EcoMom on Twitter
+ tweet this giveaway, including a link to this post. Be sure to leave a link to your tweet in your comment.
This giveaway will end on
Tuesday July 5th
. Wednesday July 6th. Winner will be announced + notified shortly after.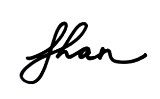 Please be sure that your email address is accessible through your blogger profile, on your site, linked to your open ID or within your comment (format shanleann1 at gmail dot com) so I can notify you if you win. Otherwise, you forfeit your chances.
Winner will be selected at random via random.org and will have 48 hours to respond to an email in order to claim the prize or it will be awarded to an alternate.
Comments subject to removal without notification based on their relevance to contest. All comments will be verified. So, please be sure to follow instructions carefully.
Questions? As always click on the "email me" button to send me a message. Please do not leave a comment here that isn't intended to be an entry into the giveaway.