I had a twitter conversation with
Bugalug
not too long ago that turned into a review of one of their products. They were initially looking for little girls to try out their hair products, but when I mentioned that I just have a boy they offered to send me a
belt + cuff
set to try. When I received it I was pretty excited to try it out with Malakai as Ben + I had coincidentally been chatting about how his pants tend to gap in the back when he bends over.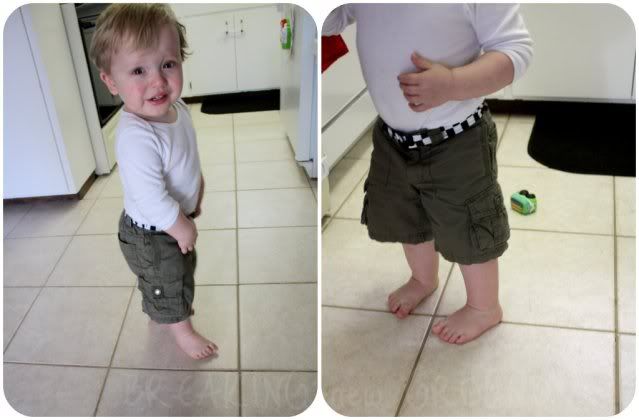 I was able to distract him and he forgot about the belt. However, I've tried multiple times with the matching cuff and there's no way he'll be wearing it anytime soon. He was not having it! He's pretty much the same way with hats at times. We'll save it and try again when he's older.
I love that the belt is reversible. It has skulls on one side and racing checkers on the other. The checkers match best with most of his clothing, but the skulls go better if he happens to be wearing plaid or stripes. It's 2 accessories in one!
The next time I had him wear it with some jeans I put it on the jeans before I got him dressed. It was much easier because he didn't notice the belt and mess with it. I think it's absolutely adorable and love how it holds up his bigger pants and even ones that fit but tend to slide down in the back.
The elastic backing is nice + stretchy while still maintaining the same fabric + design of the belt. I've seen others that have just a weird piece of material in the back and they aren't very cute. Bugalug has done a great job making something functional and fashionable! I know this will last him at least another year because of the ability it has to stretch.
Bugalug is offering readers of Breaking New Ground an exclusive discount! Just enter the code "GROUND" at checkout for 15% off your order. This offer is good until July 31st, 2011.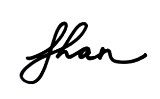 disclosure: I was not compensated for this review. All opinions are my own. I was sent the belt + cuff set for the purpose of review. See additional disclosures + policies
here
.