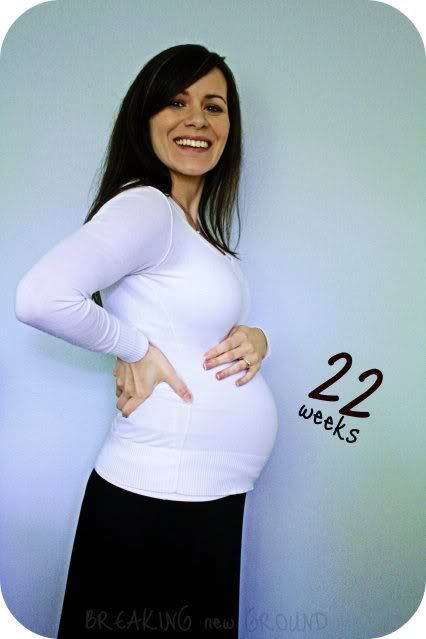 How far along?
22 weeks
Total weight gain/loss:
12 lbs. as of my last appointment on 5.26. I don't weigh myself at home.
Stretch marks?
no new ones.
Maternity Clothes: mostly, but not in the above photo!
Sleep: awful. seems to be happening significantly earlier than last time around.
Best moment this week:

watching my little bro graduate high school and

getting a haircut.
Movement: lots of kicks + punches and the occasional somersault.
Gender: BOY!
Food Cravings: not really. my appetite has been a bit off lately.
Belly Button in or out?
flat.
What I miss: certain skincare and medical products that are a no-no during pregnancy.
What I am looking forward to: figuring out the details of my baby shower in August.
Weekly
Wisdom
: know your physical limits and stop BEFORE you think you've hit them!
Baby Brain Moment of the Week:

general forgetfulness that sometimes resembles short-term memory loss.
Our giveaway + fundraiser for Kai's surgery ends tomorrow night! While we'll keep the fundraiser option open, and add other ways to donate, the giveaway portion will be over at 11pm tomorrow night. Get your free entry in by sharing the giveaway on facebook, twitter, your blog or other social media + adding a comment to the post. Then donate for only $5 per entry. We've got less than 100 total entries for $300 worth of awesome products, so the odds are really good! Check out the post for more details and feel free to spread the word even if you have already entered!