Oregon's blustery spring weather has returned. We've been spoiled the last week or so with clear skies and temperatures in the 70's. I may be the only one welcoming the rain. Less work for me to do in the yard and another reason to stay inside. I've been trying to get stuff done in and around the house but the sunshine makes it hard to stay inside. I've also been wanting to do some baking but who wants to mix, measure, + pour in a hot kitchen on a hot day?
So it's very windy and wet out today. I ran some errands + went in to the church offices this morning. I think I'll join Kai for nap time in a few (hoping to sleep off a headache). Then I'm going to bake
this
, or maybe try some of
these
. Afterwards I may fold some laundry or just read books + color with my boy.
What do you like to do on the blustery days?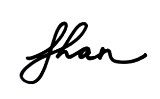 P.S. Don't forget to enter my current giveaway
here
and vote in our poll in the upper left column. We find out the sex of our new baby tomorrow morning!