Hello All,
Thank you for entering the
Cutie Clips
Giveaway! What a great turn out! Welcome all of you new followers, I hope you stick around and join the fun community we're building here. Now, on to business...
Ultimately only one winner takes the prize package.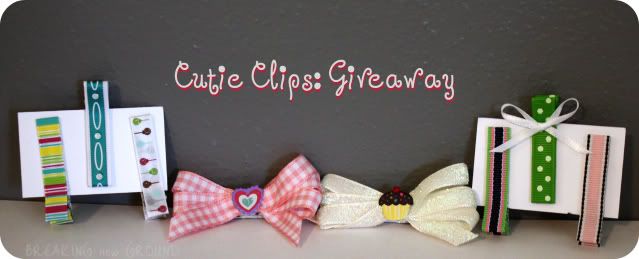 And that person is...
Congratulations! I've emailed Lola and she has 48 hours to respond or I will need to pick an alternate. Stick around for more giveaways coming up in the next couple of weeks. Don't forget to visit
Cutie Clips
if you didn't win and pick up your favorites!
If you have a product that you would like to see featured here at Breaking New Ground,
contact me
!