I'm kind of in a sour mood at the moment. It's days like these that I need to be reminded of what I have to be grateful for the most. I am always saying that you can choose your mood, but I also think it's okay to just be upset for a little bit. As long as you don't perpetuate the sourness throughout your household or let it hold on for too long, it's perfectly natural to be a little grumpy. But there's nothing like refocusing on what brings you joy to turn it around.
This week I'm thankful for...
561. enough money in the bank to pay our bills + buy essentials.
562. our health: even though we've been sickly this week, it could have been much worse and I'm thankful that we are healthy most of the time.
563. play dates for Malakai + mama.
564. cupcakes made with love (and coconut oil).
565. being able to stay home + watch Kai learn + grow all day.
566. my "new" cellphone. It works great and stays on all the time, imagine that!
567. enough leftover on my starbucks giftcard for my favorite drink.
568. the ability to comfort my son when he isn't feeling well.
569. free meals + free babysitting!
570. my hardworking husband.
What are you thankful for this week?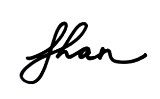 P.S. I have a giveaway coming up tomorrow that you won't want to miss!