I've partnered with the great people over at EcoMom again to bring you another product review + giveaway! They generously sent me the
Earth Mama-Angel Baby Organics
Pregnancy Pampering Kit. I was so excited to receive it as with my previous pregnancy I rarely indulged in special products made just for expecting mamas.
The kit includes:
Happy Feet Soak
I tried the body butter first. It's supposed to encourage elasticity in itchy expanding skin. It has a light lemony scent which wasn't too offensive to my sensitive nose. It also goes on smoothly and doesn't leave a waxy residue behind like other body butter products I've used before.
At about 7 weeks pregnant I started to feel nauseated and shortly thereafter came the heartburn (quite by surprise). I decided to try the tea sampler. It has teas for all stages of pregnancy. I tried the
morning wellness
tea first and although I don't typically like spearmint it was very soothing to my queasy stomach. I also tried the
heartburn tea
which did seem to calm it a bit. They both worked well as I was drinking them, but I think both my nausea and heartburn were a bit too strong for the tea to have a lasting effect.
I tried the natural stretch oil alternately to the body butter. It has a similar scent and also was non-greasy and quickly absorbing. It's also supposed to be good for use in preparation for labor + delivery.
I haven't yet tried the other products as they're formulated for some of the aches + pains of mid to late pregnancy that I have yet to experience. Based on my success with the other products, I'm sure they will come in handy. I'll keep you posted!
EcoMom wants to give one reader of Breaking New Ground a $15 gift card to their online store. There are so many things that you can try from organic foods, to toys, to skin and hygiene products. We are especially fond of the Plum Organics foods around here, especially for travel!
Mandatory Entry (must be fulfilled before other entries count):
~ visit
EcoMom's store
to tell me what you'd use the gift card towards if you win.
Extra Entries
(1 entry each - 1 comment each):
~ share this giveaway on twitter or facebook , leave a link to your tweet or status in your comment.
~ follow Breaking New Ground via Google Friend Connect, or tell me if you already do.
And if you can't wait to get your hands on EcoMom's products they're also offering a 15% discount for first time orders. Just use the code SBBL747 which is good until July 2011!
Ready, set, ENTER!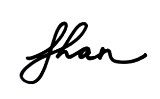 please, oh please be sure that your email address is in your blogger profile, on your site linked to your open ID or within your comment (format shanleann1 at gmail dot com) so I can notify you if you win. Otherwise, you forfeit your chances.
This giveaway will end Tuesday March 29th 2011 at 11pm PDT. Winner will be selected at random via random.org and will have 48 hours to respond to an email in order to claim the prize or it will be awarded to an alternate.
Open to U.S. + Canadian residents only. All comments will be verified. Comments subject to removal without notification based on their relevance to contest. All comments will be verified. So, please be sure to follow instructions carefully.
Questions? As always click on the "email me" button to send me a message. Please do not leave a comment here that isn't intended to be an entry into the giveaway.